At Taft, we have adopted and implemented a "Play to win" mindset and strategy. Playing to win doesn't simply mean delivering winning and effective results for our many clients. It also means being a truly "winning" organization in all aspects of what we do.
It is a strategy of constantly raising the bar and measuring Taft against a hypothetically impossible standard to achieve – that of being the best we can possibly be in all that we do. To do that, we need to embrace, dedicate ourselves to, and treat with great respect all of our personnel, clients, communities and other important relationships.
It means "giving back" and leveling the playing field for those less fortunate than us. And it means teamwork, comprehensive inclusion, and embracing diverse perspectives, cultures and life experiences. When Taft sets the bar impossibly high and then delivers on its goals, every one of our constituencies benefits.
Taft's five core values include integrity; quality of work; diversity and inclusiveness; having a respectful, professional, caring workplace culture; and teamwork. These core values are perhaps best exemplified in the firm's significant commitment to diversity and inclusion. Diversity and inclusion are not just words to us – in many ways, they are the intangible hallmark and fabric of who we are as an organization.
As part of our ongoing commitment to being the "employer of choice" in each of our markets, Taft attorneys are provided with a 16-week paid parental leave, regardless of gender and primary-care status, for the birth or adoption of a child. This policy places Taft at the forefront of supporting families during an important time in their lives and demonstrates the importance we place on work-life balance.
Every day in all that we do, we attempt to create a comprehensive "mindset of inclusiveness," which means that we strive to be an organization that is so inclusive in its thinking that we no longer need to talk about it. On a pervasive, firm-wide basis, we believe that a diverse culture benefits Taft professionals, its clients and its other constituencies by fostering greater teamwork, creative and diverse perspectives, and opportunities for professional growth, personal satisfaction and meaningful community involvement.
Our primary mission remains unchanged — to serve our clients at the highest standard of professional excellence by developing innovative, value-creating solutions that help them reach their goals. We simply cannot achieve our mission without our comprehensive approach to inclusiveness and all of the tremendous benefits that brings.
Taft knows that people with diverse experiences bring creative thinking, multiple perspectives and innovative problem-solving techniques to issues in the practice of law. We are committed to fostering a culture among our attorneys and professional support staff that values differences, such as race, gender, ethnicity, sexual orientation, sexual identity, religion, age, physical ability and socioeconomic background.
The following examples highlight Taft's efforts to foster diversity and inclusion in the firm:
Recruitment. Taft offers a diversity and inclusion fellowship program for qualifying 1L law students. Up to six fellowships are awarded each year. Taft actively recruits individuals from diverse backgrounds by working with student organizations and attending job fairs, conferences and workshops.
Mentoring. Successful mentoring requires commitment and trust by both the mentee and the mentor. Taft has developed a diversity and inclusion mentoring program career development tool, where an identified group of diverse associates are matched with a partner "champion" mentor. They work together to develop each mentee's roadmap for long-term success with the firm.
Retention. Taft's long-term success relies on retaining attorneys and staff members. We nurture well-rounded professionals from a variety of backgrounds through mentoring, training and professional development programs. Beyond retention, we provide attorneys and staff members with opportunities to enhance skill sets and grow as professionals.
Work-life balance. Taft recognizes that a healthy balance between work life and private life is essential to lasting success, for both the individual and the firm. Taft offers alternative work-scheduling programs, remote access, flexible hours and countless opportunities for meaningful community involvement both within and outside of Taft.
Promotion and leadership. Diverse professionals are involved in many aspects of firm leadership as practice group chairs, committee participants and senior management team members. They actively participate in recruiting and mentoring efforts across the firm.
These examples merely provide a snapshot of our commitment to diversity and inclusion. We constantly strive to find new and better ways to incorporate diversity and inclusion as a meaningful part of who we are as an organization and how we do business.
Adrian Thompson
Chief Diversity Officer, Co-Partner-in-Charge, and Member of Executive Committee

Robert Hicks
Taft Chairman and Managing Partner

Acknowledgement. Encouragement. Respect.

In order to promote our ongoing commitment to diversity, we have established a diversity committee consisting of members from across the firm's offices. The committee regularly monitors Taft's commitment to diversity and looks for ways to enhance diversity in the firm and in the community.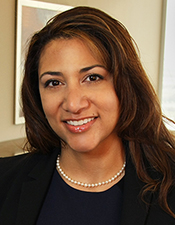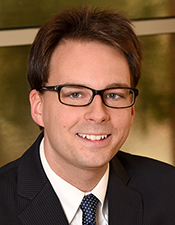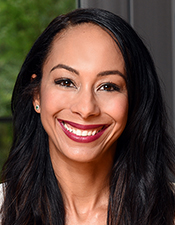 (513) 357-8727
rschmidt@taftlaw.com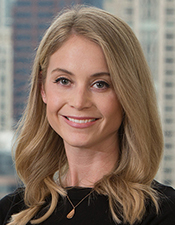 Diversity is defined in the Merriam-Webster dictionary as "the condition of having or being composed of differing elements." At Taft, we understand that bringing together differing elements is critical to reviewing all options in an effort to create the best solution. Our professionals work to foster a culture of inclusion, one that embraces the value of diverse perspectives.
Our clients continually demonstrate how important diversity and inclusion is to them; they create and support programs that promote diversity in the workplace and in their communities. We share the same conviction and strive to support and encourage diversity and inclusion through our involvement with organizations including:
Black Lawyers Association of Cincinnati (BLAC): Taft was a founding member of the Cincinnati Bar Association's Black Lawyers Association of Cincinnati (BLAC) Roundtable, which fosters discussion about — and promotes methods for — increasing minority representation in the legal profession. Taft not only participates in the organization's mock interview roundtable, but also hosts a summer associate and holiday reception and sponsors the organization's awards banquet. Taft was also a founding member of the Greater Cincinnati Minority Counsel Program, which seeks to encourage corporations to retain minority suppliers.
Diversity & Inclusion Fellowship: Each year, Taft awards up to 6 fellowships to highly motivated, first-year law students who are members of historically underrepresented ethnic and/or racial minority groups. Fellows receive paid summer associate positions in one of the firm's six offices (Chicago, IL; Cincinnati, Cleveland, Columbus and Dayton, OH; Indianapolis, IN) following the completion of their first year of law school. Students who accept offers to return as second year law students receive a $5,000 signing bonus. More details may be found here.
Indiana Council of Legal Education Opportunity (ICLEO): The Indiana Council of Legal Education Opportunity offers an intensive six-week study program to 30 minority or underprivileged people who are entering an Indiana law school in the fall. During the six-week study program, participants take classes and learn the basics of the law school process. Taft has a continuing relationship with ICLEO, which includes hosting an annual event where ICLEO scholars are introduced to the firm.
Indianapolis Public School (IPS) 58: Taft has partnered with the United Way of Central Indiana and several other organizations to create a law exploratory and career readiness program for Indianapolis Public School (IPS) 58. The educational sessions provide inner-city students with opportunities to learn about various careers in law and safety. Representatives from Taft, the Indianapolis Metropolitan Police Department, the IPS Police Department, and Reach for Youth visit the classroom for a career day presentation and discuss their positions, job responsibilities and career paths. In addition, Reach for Youth conducts an interactive explanation of Teen Court and discusses law concepts and terms for everyday use. The program concludes with a field trip to the federal courthouse that includes an orientation, a tour, an educational activity and a visit with a judge.
Just the Beginning (JTB): Taft regularly partners with Just the Beginning, an organization dedicated to diversification of the legal profession through mentoring and skill development. Taft Chicago hosts a Legal Ethics Day for JTB's high school summer institute scholars, and Taft Indianapolis hosts an oral argument competition for JTB's Summer Legal Institute. In addition, Taft Indianapolis hosts an annual reception to help build support among corporate and community partners.
Law and Leadership Institute (LLI): Taft hosts LLI students for a week-long internship in each of our Ohio offices. Taft attorneys work with students on assignments created through LLI that cover different areas of law, including business law, contracts and constitutional law. Students also have Q&A sessions with Taft summer associates about law school, participate in mock interviews and gain insight from lunch meetings with attorneys.
Minority Clerkship Program: Each year, Taft employs one summer associate through the Cleveland Metropolitan Bar Association's Minority Clerkship Program, and Taft employs one 1L for the summer through the Columbus Bar Association's Minority Clerkship Program. Taft also participates in the Cleveland Metropolitan Bar Association Fall Diversity Career Fair and the Columbus Bar Association Managing Partners Diversity Initiative.
Taft's gender advancement committee comprises professionals from across the firm's offices who lead the firm's efforts, with the support of the firm's executive committee and leadership, to develop, promote and advance women attorneys within Taft, the legal profession and the community. The committee also oversees all of Taft's gender initiatives, including the firm's women affinity groups in each office.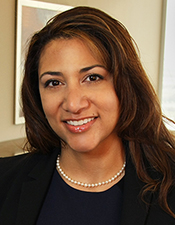 The Gender Advancement Committee (GAC), led by Taft partners Tracy Betz and Sonya Jindal, was created to continue the development, retention, and promotion of women attorneys within Taft and the legal profession.
The committee works with the firm's executive committee and individual office leadership to identify potential barriers for women's successes, whether real or perceived, and then to create a plan to eliminate those barriers.
Modern Workplace Culture
The GAC also focuses on creating a modern workplace culture that is inclusive, flexible, and supportive of a strong work/life balance. Taft is a leader in the industry with its 16-week paid parental leave policy regardless of gender and primary caregiver status, flexible work options, and a strong history of promoting women after one or more parental leaves.
We at Taft are proud of our efforts to be a leader in women's advancement. Together we are instilling confidence, exuding excellence, and celebrating the capabilities of our women attorneys that are making a difference in the lives of our attorneys, clients, and communities every day.
Continued Progress
To ensure a cohesive approach and to keep the momentum strong, Taft hosts a Women's Symposium for its women attorneys each year. It provides an opportunity to review national benchmarks; redefine and redesign what makes a law firm great for women; and undertake best practices to attract, retain and advance women at Taft. A highlight of the symposium is recognizing Taft's trailblazers with the Shattered Glass Award. Recipients have made specific strides toward making Taft more inclusive and have actively pushed Taft to elevate the respect, involvement and leadership opportunities for women attorneys.
Our women attorneys lead. In 2017, women make up 41% of our practice group chairs or co-chairs, 33% of executive committee members, and 42% of our partners. Taft's women associates co-lead initiatives in each office, serve on several committees, and are leaders among their peers.
Our women attorneys are highly accomplished leaders outside the firm, giving their legal talents to community and professional organizations to help them and our communities prosper. We value the leadership of our women attorneys and understand that promoting the success of our women attorneys promotes the success of the entire firm and our respective communities.
Women & Minority Owned Businesses
Taft attorneys understand the unique needs of businesses owned and controlled by women and minorities. We have a practice group that addresses the issues and a number of attorneys who have familiarity with specialized programs and processes designed to benefit women and minority owned businesses. We help clients negotiate their way through the complex maze of applications and compliance necessary to obtain access to those programs.
We also sponsor professional educational programs to benefit our female clients, and we participate in associations devoted to the advancement of women across multiple industries.
The success of women at Taft is not just an ideal, it is the reality.