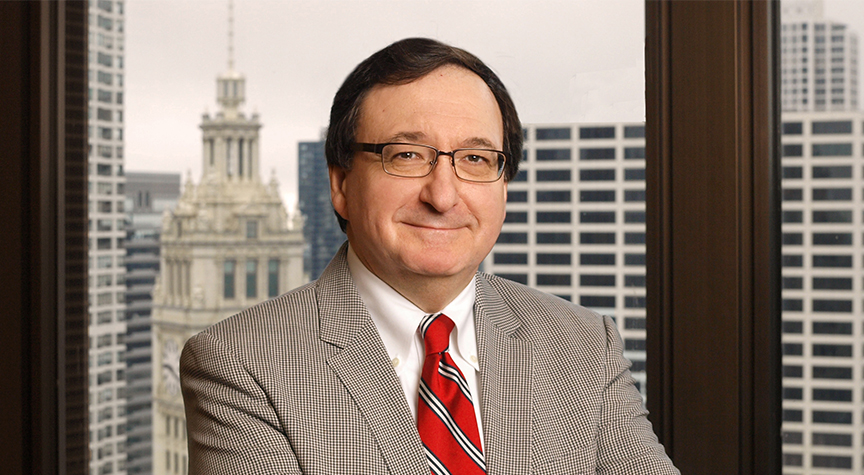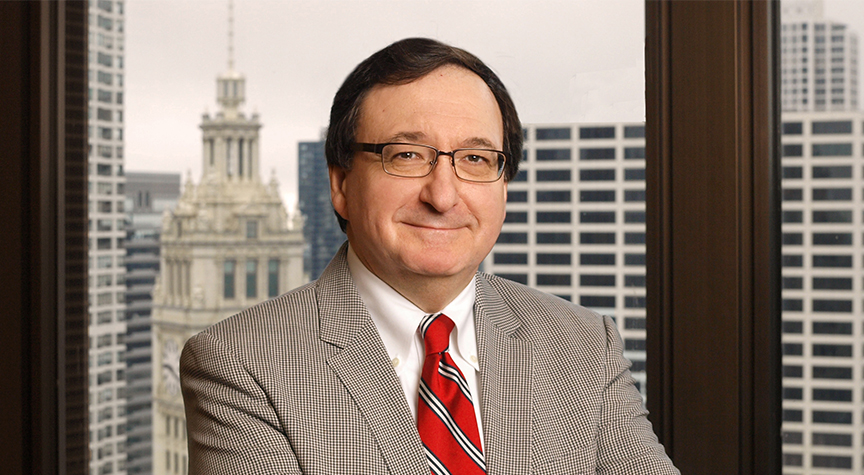 Summary
"Hands-down the most practical, business-oriented outside counsel that I have ever worked with. He not only responds to requests for advice immediately, he routinely provides a list of 3 to 7 options, many very creative, for addressing the issue at hand, and he clearly delineates the legal and business pros and cons of each." Brian R. Henry, VP and Sr. Managing Counsel - The Minute Maid Company, Value-Added Dairy and Nutritional Health Beverages, Venturing and Emerging Brands and North American Competition Counsel of the Coca-Cola Company.
"Gene is one of the foremost antitrust pricing lawyers in the retail and consumer goods world. Rather than the old cliché of the lawyer who just makes your job harder and tells you all the ways you can't get something done, Gene helps focus your team on all the ways you can. He's the lawyer to call." Eversight, Inc., a cutting-edge provider of artificial intelligence-based pricing and promotional analytics.
"Superb at thoroughly educating you on complex, important issues and explaining options. He is service oriented and delivers great results and value. Specifically, if you are trying to combat Internet price and program violations, [he] is your guy." John Gitelman, VP of Marketing of Aqua Products Inc.
These are just a few of the comments that Gene has received from clients. Gene focuses his practice on all aspects of marketing law, including antitrust, pricing and distribution, as well as branding, licensing, intellectual property, entertainment, strategic alliances, supply relationships, complex contracts, advertising and new product development. Chambers USA calls Gene a "renowned expert on marketing-related law... Sources single him out as 'an exceptional counselor who really thinks outside the box.'" Chambers further notes "He can take complex concepts and create structures and explanations that are reasonable for business people to follow. He is commended for his knowledge at the crossroads of IP [intellectual property] and antitrust." and "He is a very pleasant and personable guy, as well as very professional and incredibly knowledgeable in the area."
Gene applies extensive counseling, transactional and litigation experience on behalf of a wide range of leading consumer and industrial businesses and consulting firms throughout the world.
Gene frequently speaks and writes on marketing law topics. He regularly participates as a speaker in or conducts public and private courses, conferences and workshops, both domestically and internationally. He served on the marketing faculty of Northwestern University's Kellogg School of Management for 25 years, teaching an annual 10-week MBA course, "The Legal Aspects of Marketing Strategy," and the Kellogg Executive Programs "Pricing Strategies and Tactics" and "Marketing Channel Strategies."
Gene has been recognized by Chambers USA in Antitrust and Media & Entertainment, in addition to being named a BTI Client Service All-Star. He is listed in Martindale Hubbell with the highest rating (AV), Illinois Super Lawyers, Leading Lawyers Network and Best Lawyers in America, among others.
Prior to joining Taft, Gene practiced law at a large international firm and The Quaker Oats Company. He then became a Quaker product manager, with shared responsibility for Quaker's Cap'n Crunch® cereal and Chewy granola bars.
Awards
Honoree, Chambers USA: America's Leading Lawyers for Business

Client Service All-Star Honoree, BTI (2016)
All Service Areas
All Practices
All Industries
Education
Northwestern University School of Law

J.D., cum laude, (Executive Editor, Law Review)

Northwestern University Kellogg School of Management

M.B.A., with distinction, (Distinguished Scholar)

University of Illinois at Urbana-Champaign
Admissions
Federal - U.S. District Court for the Northern District of Illinois

State - Illinois
Speeches and Publications
Publications
Since 2001, Gene has written, co-authored or contributed to the following works:
"Pricing Policies that Protect Your Brand," Harvard Business Review (March-April, 2020) (Co-Authored with Ayelet Israeli).
"Authorized Reseller Programs: A Brief Explanation," Contemporary Legal Issues White Paper (2018).
"How to Create the Right Reseller Pricing Program for Your Company," TrackStreet White Paper (2018).
"10 Reasons Your Minimum Price Program Could be Upsetting Your Resellers," TrackStreet White Paper (2018).
"Effectively Using Pricing Policies and Other Means to Control Discounting," Contemporary Legal Issues White Paper (2018).
"A Primer on Lawfully Fighting Resale Price Erosion," American Bar Association, Antitrust Law Section 66th Annual Spring Meeting (2018).
The Legal Framework for Pricing, Thomas T. Nagle and Georg Muller, The Strategies and Tactics of Pricing (6th ed. 2017); also, as Thomas T. Nagle, John E. Hogan and Joseph Zale, (5th ed. 2010); as Thomas T. Nagle and John E. Hogan, (4th ed. 2006); and, as Thomas T. Nagle and Reed K. Holden, (3d ed. 2002).
"Combatting Online Resale Price Erosion: What Works, What Doesn't and Why, Part 1: The Basics" (April 2016), "Part 2: MRP and MAP Policies - The Practical Issues" (May 2016), Manufacturers' Agents Association for the Foodservice Industry, MAFSI Matters (Manufacturers Edition).
"Deceptive Price Increases: Nothing to Sneeze At," The Wiglaf Journal (July 2015).
"Good Intentions/Bad Execution: 10 Problems in Minimum Resale Price or MAP Programs that Annoy Resellers," Performance Warehouse Association (PWA) (now Custom Automotive Network (CAN)), White Paper (2015).
"Creating a Resale Price or MAP Policy that Works for Your Company: Everything You Always Wanted to Know, but Didn't Know Who to Ask," Performance Warehouse Association (PWA) (now Custom Automotive Network (CAN)), White Paper (2014).
Legal Tools that Support Value Pricing, in Visionary Pricing: Reflections and Advances in Honor of Dan Nimer (Gerald Smith ed.), 19 Advances in Business Marketing & Purchasing (2012).
"Facilitating Value Pricing in the Food and Foodservice Industries," Contemporary Legal Issues White Paper (2011).
"The Price Advantage," Walter L. Baker, Michael V. Marn and Craig C. Zawada (2d ed. 2010) and as Michael V. Marn, Eric V. Roegner and Craig C. Zawada (2004).
"Role of Regulation in Setting Prices," Kellogg on Marketing (Alice M. Tybout and Bobby J. Calder eds., 2d ed. 2010) and (Dawn Iacobucci ed., 2001).
"Avoiding Corrosive Price Competition," Institute of Channel Management (Volume 3, Number 1) (2009).
ABA Section of Antitrust Law and Forum Committee on Franchising, Antitrust Handbook for Franchise and Distribution Practitioners (2008).
"Pricing with Confidence: Ten Ways to Stop Leaving Money on The Table," Reed K. Holden and Mark Burton (2008).
"Working at Cross Purposes: How Distributors and Manufacturers Can Manage Conflict Successfully," Mike Marks, Tim Horan and Mike Emerson (2006).
"Frequently Asked Questions," ABA Section of Antitrust Law (2004).
"Establishing and Maintaining an Effective Resale Price Policy: A Colgate How-To," Antitrust 8 (Summer 2003) (co-authored with Brian R. Henry).
"Marketing Channels," Anne T. Coughlan, Erin Anderson, Louis W. Stern and Adel I. El-Ansary (6th ed. 2001).
Recent Speaking Engagements
Moderator and Session Leader, "Curbing Resale Price Erosion: A No-Nonsense Panel," American Bar Association, Antitrust Law Section 68th Annual Spring Meeting, Washington, D.C. (April 21-24, 2020).
Speaker, Eversight Revenue Roundup 2020, Eversight, Inc., Miami, FL (April 15-17, 2020).
Speaker, "Legal Tools for Consumer Package Goods Companies to Effectively Manage Revenue," Haug Growth Group, Cherry Hill, NJ (November 12, 2019).
Moderator, "5 Tips to Creating the Most Effective Pricing Policy" and "Staying off Do-Not-Sell Lists: Tips on Navigating and Understanding Manufacturer Pricing Policies," 2019 SEMA Show, Specialty Equipment Market Association, Las Vegas, NV (November 4-8, 2019).
Workshop Co-Leader, "Channel Compensation Strategy," Frank Lynn & Associates, Inc., Chicago, IL (October 23, 2019).
Panelist, "Legal Experts Panel," ORIS Summit by PriceSpider, Columbus, OH (October 16-17, 2019).
Speaker, "Combating Resale Price Erosion," Webinar, Numerator (Market Track, LLC), Chicago, IL (July 17, 2019).
Workshop Co-Leader, "Channel Compensation Strategy," Frank Lynn & Associates, Inc., Chicago, IL (May 22, 2019).
Speaker, "Beyond the Grunts and Squeaks: Winning the Price Erosion Battle in the Animal Health Industry with Resale Price and MAP Policies," United Veterinary Services Association (formerly American Veterinary Distributors Association), Nashville, TN (May 5-7, 2019).
Speaker, "New Models for Pricing in an Omnichannel World," Eversight Revenue Roundup, Eversight, Inc., Santa Fe, NM (April 11-13, 2019).
Select Podcasts
Professional Affiliations
Institute of Channel Management

Founding Member

Professional Pricing Society (PPS)

Member

International Licensing Industry Merchandisers' Association (LIMA)

Member

Brand Activation Association (BAA)

Member

American Bar Association

Co-Chair, Pricing Conduct Committee, Antitrust Section (2019 - 2020)
Member, Antitrust Section
Member, Business Section
Member, Intellectual Property Section
Member, Entertainment Committee
Member, Franchising Committee