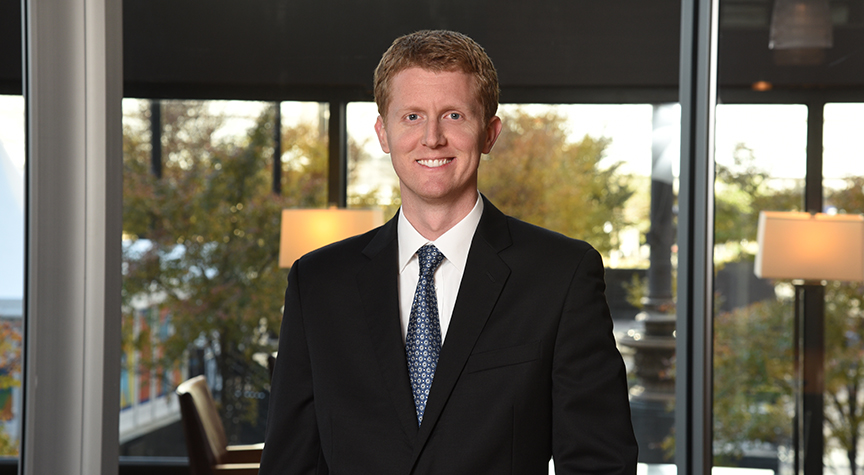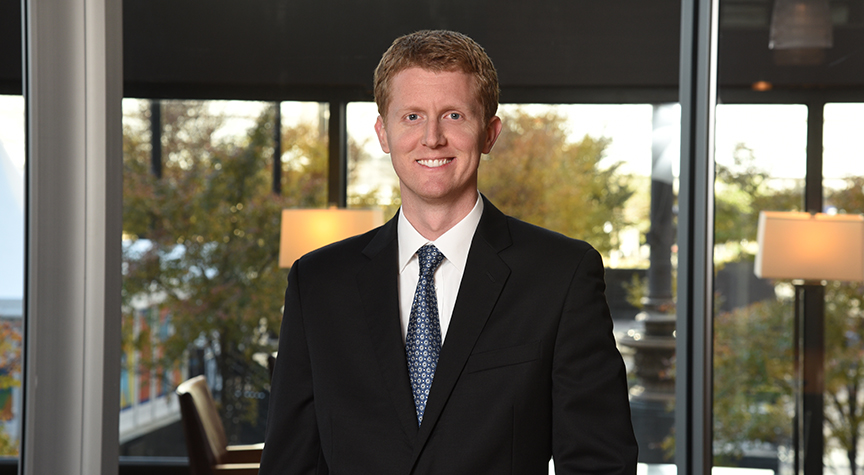 Summary
As a member of Taft's Environmental and Litigation practices, Chase provides clients with a full range of environmental services, including regulatory compliance assistance, environmental transactional guidance and all facets of environmental litigation. Chase meets the legal needs of a diverse range of clients, including chemical manufacturers and processors (with particular experience in the pesticide industry), retail and wholesale distributors, utilities, industrial manufacturers, and automotive and transportation businesses.
Legal services that Chase routinely provides include: (i) advising clients regarding compliance with state and federal environmental laws and regulations (e.g., RCRA, Clean Water Act, Clean Air Act, TSCA, EPCRA, FIFRA); (ii) environmental due diligence and negotiations as part of corporate and real estate transactions; (iii) drafting and negotiating environmental, manufacturing, and distribution contracts; (iv) preparing for, responding to and defending regulatory inspections and enforcement actions; and (v) prosecuting and defending private party lawsuits involving environmental claims (including litigation under CERCLA and equivalent state laws). As an experienced litigator, Chase has represented clients at trial in federal and state court, in arbitration proceedings and during administrative proceedings (including EPA and state civil enforcement proceedings).
A significant portion of Chase's practice involves representing companies in the pesticide industry, including manufacturers and distributors of agricultural, conventional and anti-microbial pesticide products. He routinely helps clients with their legal needs related to the production, packaging, labeling, distribution, marketing and development of pesticide products (governed by the Federal Insecticide, Fungicide and Rodenticide Act), including: (i) contract manufacturing, toll formulation, repackaging and supplemental distribution agreements; (ii) product labeling, record-keeping, distribution and formulation issues; (iii) transportation and disposal issues; and (iv) data compensation and cost-sharing negotiations and disputes.
Chase also serves as the General Counsel for the Greater Cincinnati Hazmat Unit and is currently serving his third consecutive term as chair of the Cincinnati Bar Association's Environmental Law Committee.
Chase remains active as a leader in his community. He is the 2018 chair and 2017 vice-chair of the Northern Kentucky Chamber of Commerce's Regional Youth Leadership program, which teaches local high school students leadership skills during monthly seminars. He has also served as chair and co-chair of Law Day for Regional Youth Leadership since 2011 and is an alumnus of Leadership Northern Kentucky (Class of 2013) and Cincinnati Academy of Leadership for Lawyers (Class 21).
Chase received his undergraduate degree, cum laude, with honors, from Xavier University and earned his J.D., cum laude, from the University of Kentucky College of Law, where he was a member of the Kentucky Law Journal, Moot Court, and the National Moot Court team. Chase is a life-long resident of Northern Kentucky, where he lives with his wife and four children.
Awards
Honoree, Ohio Super Lawyers Rising Stars, Environmental Litigation (2015 - present)
Education
University of Kentucky College of Law (2010)

Xavier University (2007)
Admissions
Federal - Southern District of Ohio

Federal - Eastern District of Kentucky

State - Ohio

State - Kentucky
Professional Affiliations
Cincinnati Academy of Leadership for Lawyers (CALL)

Member, Class 21

Leadership Northern Kentucky

Member, Class of 2013

Cincinnati Bar Association

Member
Former Chair, Environmental Law Committee (2016 - 2018)

Kentucky Bar Association

Member

Ohio State Bar Association

Member

Potter Stewart Inn of Court

Member
Community Involvement
Northern Kentucky Chamber of Commerce Regional Youth Leadership

Member, Steering Committee (2011 - present)
Chair, Law Day
Former Chair (2018)
Former Vice-Chair (2017)