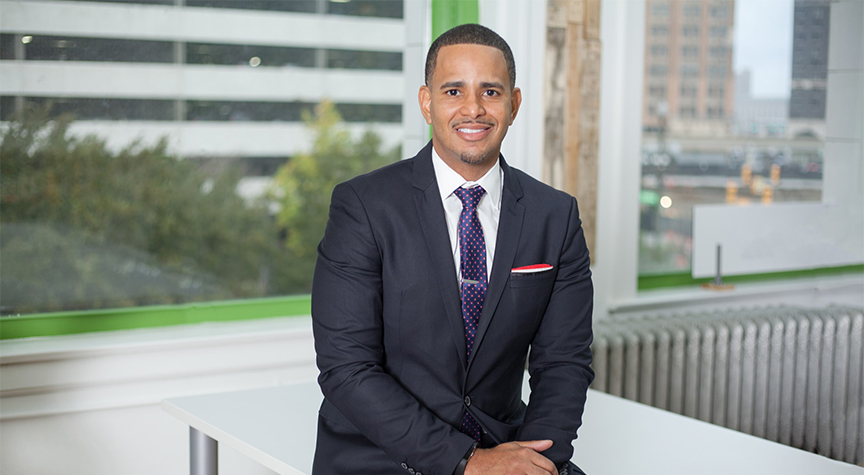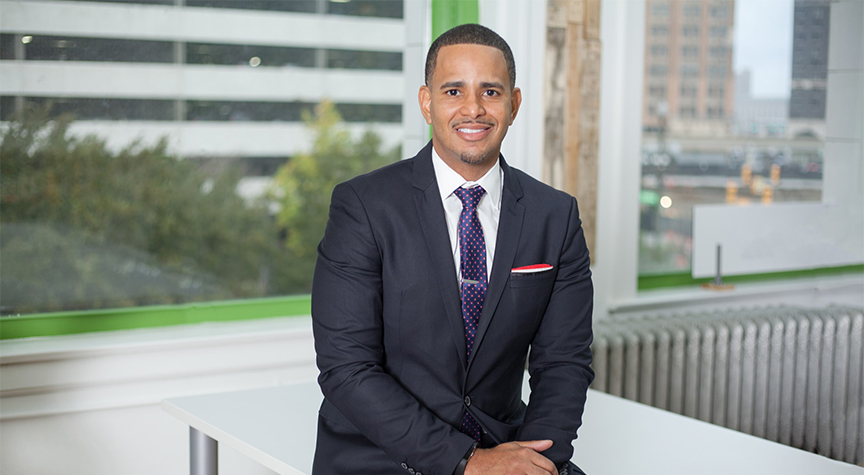 Summary
Terrence represents a wide variety of clients, ranging from tech startups getting their first round of funding to Fortune 500 companies in $500M+ transactions. He assists start-ups, emerging companies and venture capital funds through all stages of financings and exit transactions and leverages his experience as a co-founder and consultant to deliver value-adding legal solutions at the intersection of risk awareness (business, financial and legal), competitive advantage and growth. Terrence advises high-growth clients across various sectors, including fintech, adtech, insurtech, AI and mobility.
Prior to joining Taft, Terrence served as a senior partner with Growth Strats, where he consulted clients on strategic partnerships, acquisitions and revenue modeling. Prior to that, he was an attorney at two of Detroit's largest law firms. Terrence has advised a global CPG company on its land acquisition strategy, developed strategies for then Mayor-elect Mike Duggan to help the city of Detroit navigate economic development in a post-bankruptcy world, and co-founded and served as CEO of Networkingout, an angel backed tech startup.
Terrence also served as an AUSA in the Eastern District of Michigan, where he led a district-wide Financial Crimes Task Force to record performance. While at the DOJ, Terrence's multi-agency team enforced regulations covering money service businesses, including the Patriot Act and Bank Secrecy Act, regulations applicable to fintech companies.
Civically, Terrence serves on the board of directors for the Michigan Strategic Fund (MSF). The MSF board oversees economic development for the state, with ongoing funding in excess of $1 billion per year. Terrence also serves as an advisor to companies at TechTown, Bamboo, gBeta Detroit (gener8tor), and through the New Enterprise Forum, Michigan Business Challenge and MIT's Inclusive Innovation Challenge. Terrence is a member of the IrishAngels, an investment network of Notre Dame alums, and a frequent speaker on entrepreneurship, education and venture capital related matters in the region.
Terrence received his B.S. in political science, with a minor in business, from Eastern Michigan University and his J.D. from Wayne State University Law School, where his studies focused on transactional law. He also earned an M.B.A., magna cum laude, from the University of Notre Dame's Mendoza College of Business and a Certificate in Venture Capital from Wharton.
Awards
"Forty Under 40" - Michigan Chronicle

Eastern Michigan University Alumnus Award

Ford Community Service Award

Wolverine Bar Association Member of the Year, Pipeline and Shining Star Awards
Education
Wayne State University Law School

Mendoza College of Business, University of Notre Dame

Wharton, Certificate in Venture Capital; Wharton, University of Pennsylvania (in progress)

Eastern Michigan University
Notable Matters
Representation of private equity controlled financial institution on the sale of $41B in mortgage servicing rights
Representation of software company in $35M stock sale to a private equity firm
Representation of international automotive supplier in $70M stock sale to a private equity firm
Representation of international automotive supplier in $40M merger to a private equity subsidiary
Representation of advanced battery manufacturer in follow-on venture capital financing
Representation of buildings materials company in venture capital financing
Representation of social networking company in venture capital financing
Representation of online advertisement company in venture capital financing
Representation of global cosmetics company in venture capital financing
Representation of IoMT company in venture capital financing
Representation of SaaS company in venture capital financing
Representation of fund in venture capital financing of AI company
Representation of fitness networking company in venture capital financing
Representation of automotive supplier in asset and stock purchase valued at $560M
Representation of automotive supplier in the $150M asset purchase of structural products business with operations in six different countries
Representation of international corporation in its $230M stock purchase of a pharmaceutical company
Representation of China-based automotive company in the $450M asset purchase of power steering components company with operations in fourteen countries
Representation of international metalworking manufacturing company in the $110M stock sale and $40M asset sale to a publicly traded corporation
Representation of online electronics company in $20M stock sale
Representation of multi-national logistics firm on asset purchase of a regional logistics firm
Professional Affiliations
Michigan Venture Capital Association

Member

American Bar Association

Member

Wolverine Bar Association

President-Elect

University of Notre Dame, John Cardinal O'Hara Society

Member

Detroit Economic Club

Member
Community Involvement
Michigan Strategic Fund

Board Member

Beta Gamma Sigma Academic Honorary Fraternity

Member

Eastern Michigan University African American Studies Department

Chair, Advisory Committee

Zell Lurie Commercialization Fund

Advisory Board Member

Endeavor

Mentor & Local Selection Panelist