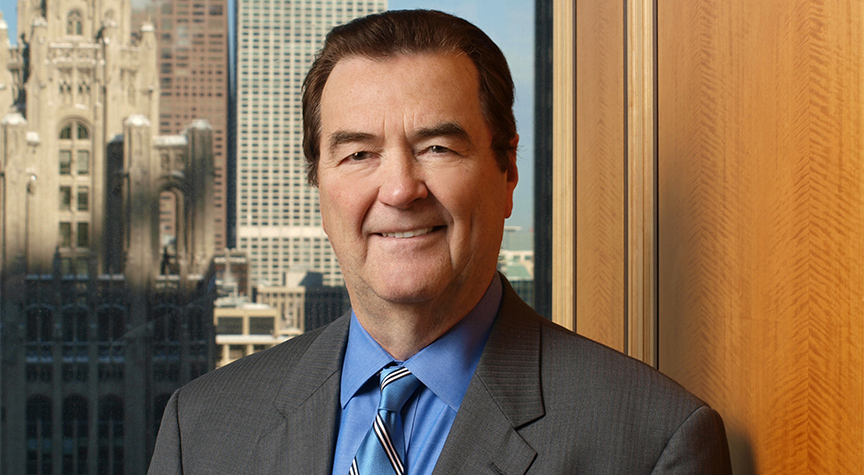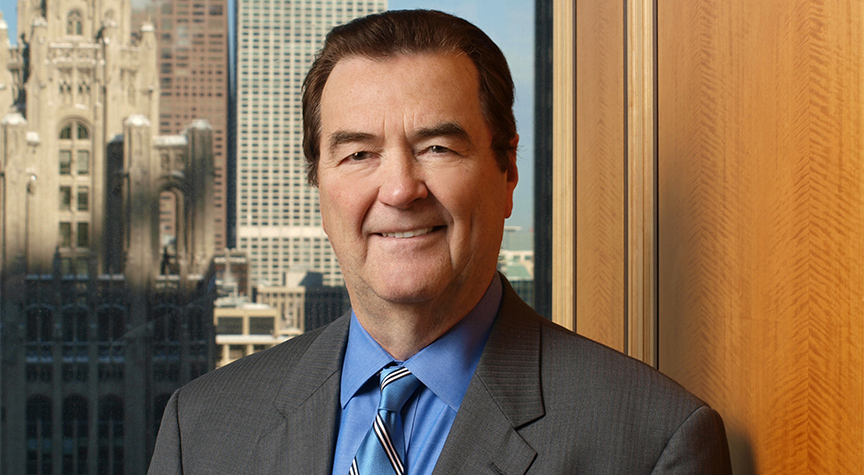 Summary
Bob is a chair of Taft's Intellectual Property practice group in Chicago. He is an experienced trial lawyer and concentrates in the intellectual property area, including patent and trademark procurement, information technology, internet law and "bet the company" litigation.
Bob has over 30 years of experience protecting intellectual property and proprietary rights through the procurement of domestic and foreign patents, trademarks and copyrights. He advises clients on patentability and infringement matters and assists clients in the selection and adoption of trademarks, including clearance searches and applications for registration. Bob counsels clients regarding technology transfers, IP Asset Management and licensing. He also advises value-added resellers on a wide variety of matters, including strategic alliance or joint development with third parties.
As a litigator, Bob serves as lead trial counsel in complex cases involving patents, trademarks, copyrights, software production, trade secrets, unfair competition, licensing and computer law. In this role, he develops litigation strategies and budgets, selects staff and directs the litigation from initial discovery through trial and appeal. He has also served as a patent law authority in connection with litigation matters, primarily expert opinions and testifying at trial.
Bob has been widely recognized by the legal and business communities for his experience and achievements. He represented the United States Department of Commerce as a member of the delegation to the People's Republic of China, which resulted in the modernization of China's intellectual property laws to conform more closely with internationally accepted standards. He was selected to serve as moderator for the Patent Law Discussion Group for Lexis Counsel Connect. In addition, Bob is a frequent lecturer on various legal matters in the U.S. and abroad and the author of International Protection of Intellectual Property, published by the Practicing Law Institute in 1990.
Bob has represented many industry leaders, both private and Fortune 500 companies, in sophisticated patent matters, including preparing, developing and prosecuting numerous patent applications through the U.S. Patent and Trademark Office and handling resulting litigation. He is a respected counselor regarding preventative measures that can be presented to clients on how to optimize their patent portfolios and reduce risk. He also has in-depth experience in clearing products for market, designing around certain problematic patents, invalidating potentially threatening patents, and drafting non-infringement and/or invalidity opinions to prevent accusations of willfulness.
Prior to joining Taft, Bob was the head of the Intellectual Property department at the law firms of Chapman and Cutler LLP and McDermott, Will & Emery. While in law school, he was an assistant professor of mechanical engineering at the University of Cincinnati.
Education
University of Cincinnati College of Law (1973)

University of Cincinnati (B.S., Mechanical Engineering) (1970)
Admissions
Federal - 7th Circuit Court of Appeals

Federal - U.S. Court of Appeals for the Federal Circuit

Federal - United States Patent and Trademark Office

Federal - Northern District of Illinois

State - Illinois
Professional Affiliations
American Bar Association Member

American Intellectual Property Law Association Member

American Society of Mechanical Engineers Member

Chicago Bar Association Member

Illinois State Bar Association Member

Intellectual Property Law Association of Chicago Member

International Trademark Association Member

Association Internationale pour la Protection de la Propriete Industrielle (AIPPI) Member

Federal Internationale des Conseils en Propriete Industrielle (FICPI) Member

International Trade Commission Trial Lawyers Association Member