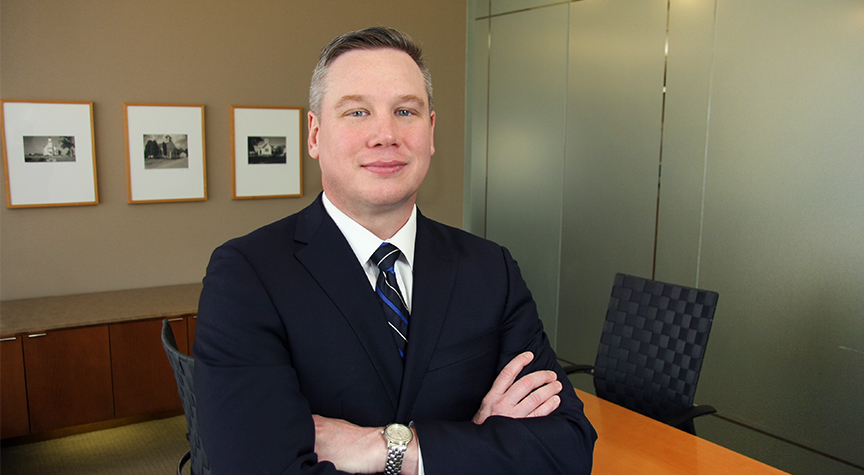 Patrick F.X. Fitzpatrick, Jr.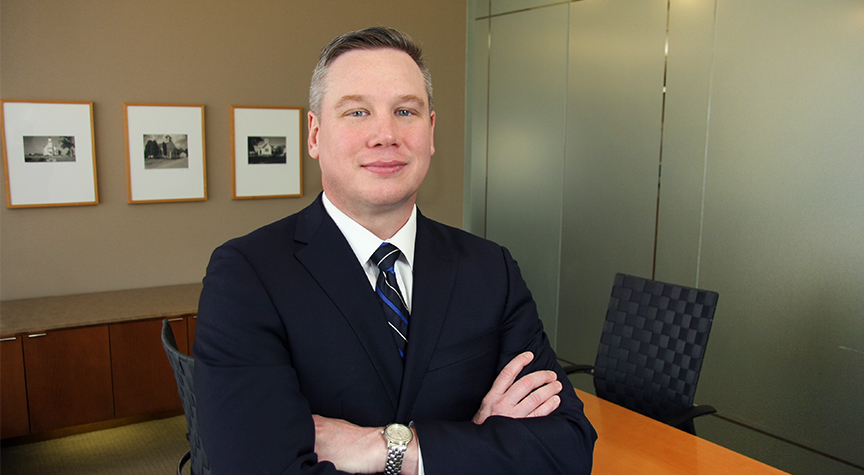 Summary
Pat is a business litigator practicing in federal and state courts. His practice encompasses a broad range of complex commercial disputes, which he has successfully litigated as lead and second chair counsel at the trial and appellate levels. His experience also includes achieving favorable results before various alternative dispute resolution tribunals.
Prior to joining Taft, Pat was a litigation attorney at two AM Law 200 law firms in Indianapolis and New Jersey, respectively. He also served as law clerk for Justice Roberto A. Rivera-Soto, Supreme Court of New Jersey.
Awards
Honoree, Indiana Super Lawyers Rising Stars (2019)
Education
Fordham University School of Law (2009)

Fairfield University (2000)
Admissions
State - Indiana

State - New Jersey

State - New York

Federal - Northern District of Indiana

Federal - Southern District of Indiana

Federal - District of New Jersey
Notable Matters
Bankruptcy Litigation
Representation of Creditors in bankruptcy matters.
Intellectual Property
Drafted Terms of Use and Privacy Policy Agreements for a startup company.
Negotiated license agreements for a nonprofit organization.
Litigation
Advised clients regarding Voluntary Corrective Action under the Consumer Product Safety Act.
Assisted with defense of a pastor from civil abuse allegations, attaining a no-pay settlement.
Assisted with negotiating a nominal settlement for the Defendant in a multimillion-dollar nuisance/injunctive relief action.
Attained a favorable settlement for an industrial equipment distributor plaintiff in a breach of contract matter.
Attained favorable defense settlement of an $8 million commercial dispute including significant business loss claims. Attained favorable settlement of a complex bad faith action involving $18 million excess verdict through mediation.
Attained a no cause arbitration award for $750,000 on a construction defect claim.
Attained a no cause jury verdict in defense of manufacturer and retailer in a $30 million Consumer Fraud Act and breach of contract matter.
Favorable defense settlement of a multimillion-dollar class action against an auto dealer.
Favorable settlement for broker plaintiff of fees related to a $97 million equity raise and a $263 million sale of business.
Favorable settlement of four Federal Employers Liability Act (FELA) matters during trial.
Represented business partners in lease termination and redemption against an estate in probate court.
Represented commercial property owners in prejudgment of possession matters.
Represented commercial real estate broker in a commission dispute.
Represented a commercial real estate broker in commission recovery in bankruptcy court.
Represented a finance company in replevin action.
Represented manufacturer in prosecuting complaint for trademark counterfeiting, trademark infringement, false designation of origin, false description and unfair competition.
Attained a six-figure recovery for individual plaintiff against a high-end knife manufacturer.
Successfully attained a Temporary Restraining Order (TRO) in a commercial property dispute against a landlord.
Successfully attained a TRO in an easement dispute.
Successfully defended a $500,000 construction defect claim and attained a nominal settlement.
Successful Motion to Dismiss on Pleadings in a multimillion-dollar product defect claim against a manufacturer with successor liability and dual persona components.
Successful Motion to Dismiss on Pleadings for Consumer Fraud Act count, and attained a nominal settlement on the eve of trial.
Successfully thwarted a Motion to Dismiss leading to favorable settlement in IP litigation for the filing party.
Professional Affiliations
Indianapolis Bar Association

Member

Indiana State Bar Association

Member

New Jersey State Bar Association

Member

Irish International Business Network

Member

Fordham Law New Jersey Chapter

Member, Board of Directors
Community Involvement
Children's Organ Transplant Association

Member, Board of Directors

St. Peter's Prep Alumni Association

Member

Indianapolis Gaelic Athletic Association

Member

Ancient Order of Hibernians - Indianapolis

Member