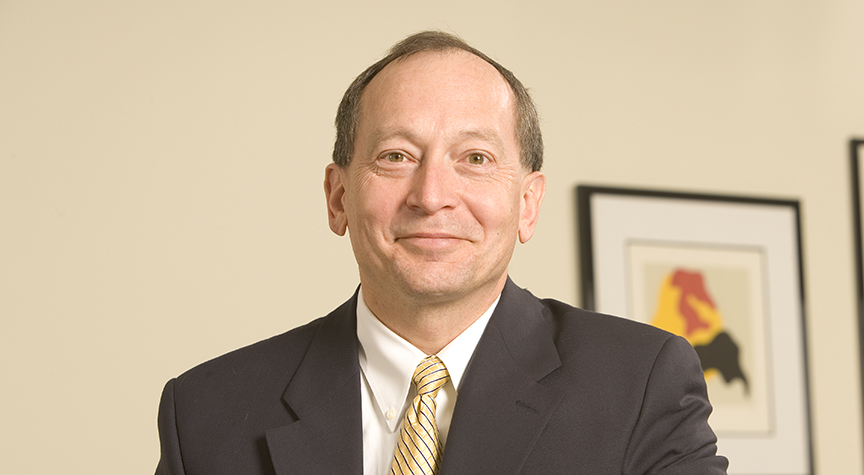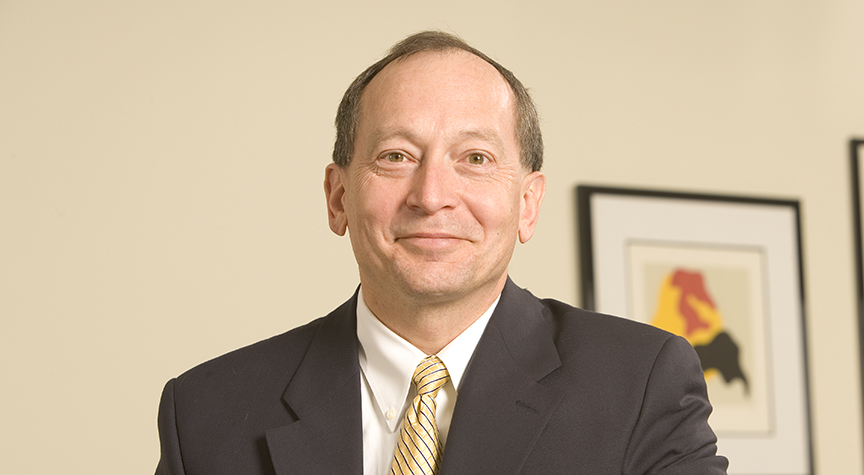 Summary
Kim works in Taft's Environmental Practice. He graduated from the University of Pittsburgh School of Law in 1980. After working for the Bureau of Legal Services of the Pennsylvania Department of Environmental Resources, Kim became associated with a Pittsburgh law firm specializing in litigation and environmental matters. In 1981 he joined Taft, where he has concentrated in a variety of environmental law areas, including Superfund defense and negotiation, regulatory enforcement, development and implementation of hazardous substance remedial investigation and corrective measure plans, defense of toxic tort and other civil and criminal claims, real estate transfers, acquisitions and divestitures, government funding, including stimulus and brownfields, environmental insurance litigation, environmental permits and administrative proceedings before state and federal environmental agencies.

Kim was an adjunct Professor of Law at the University of Cincinnati College of Law where he taught a course on advanced problems in environmental law. He also served through 1991 as chairman of the Greater Cincinnati Chamber of Commerce Environment and Occupational Safety and Health Committee, was a member of the City of Cincinnati Environmental Advisory Council, has served as legal representative of the City of Cincinnati Hazardous Materials Advisory Committee. He is past chairman of the Cincinnati Bar Association Environmental Law Committee and was formerly chairman of the legal affairs subcommittee for the Hamilton County Advisory Committee on Chemical Emergency Response. Kim served for 24 years on the SARA Title III Local Emergency Planning Committee and also is a Certified Hazardous Materials Manager.
Kim has been named to the Woodward-White listing of Best Lawyers in America since 1991 and honored as the 2010, 2014 and 2015 "Lawyer of the Year" for Cincinnati Environmental Law. He has also been named a Leading Lawyer by Cincy Business magazine. Kim has been honored with inclusion in Chambers USA: America's Leading Business Lawyers, has been named an Ohio Super Lawyer by the publishers of Cincinnati Magazine and Law & Politics magazine, and has been included in The International Who's Who of Environmental Lawyers. He has represented clients in numerous environmental litigation, regulatory enforcement, Superfund, RCRA and cleanup matters in more than 25 states around the country.
Education
University of Pittsburgh School of Law (1980)

Indiana University of Pennsylvania (1977)
Admissions
Federal - 3rd Circuit Court of Appeals

Federal - 5th Circuit Court of Appeals

Federal - 6th Circuit Court of Appeals

Federal - 8th Circuit Court of Appeals

Federal - Southern District of Ohio

Federal - Western District of Michigan

Federal - Western District of Pennsylvania

State - Ohio

State - Pennsylvania
Notable Matters
Clarkwestern Dietrich Bldg. Sys. L.L.C. v. Certified Steel Stud Assn., Inc., 2017-Ohio-1091 (Ohio App. 12 Dist.)(affirmed)
Florida Power Corp. dba Progress Energy Florida, Inc. v. FirstEnergy Corp., 810 F.3d. 996 (6th Cir. 2015)(reversed and remanded)
Barge, et al. v. City of St. Bernard, 2011-Ohio-3573 (Ohio App. 1 Dist.)
Kuck Trucking, Inc. v. Brenntag West, Inc. et. al., 2009 MT 328N, 222 P.3d 643 (2009)(affirmed)
Harry Stevens Farms, Inc. et al. v. Wormald Americas, Inc., Helena Chemical Company, et al., 2007 WL 3217525 (E.D. Ark. 2007), reversed and remanded, 571 F.3d 820 (8th Cir. 2009)
Harry Stevens Farms, Inc. et al. v. Wormald Americas, Inc., Helena Chemical Company, et al., 2007 WL 38134 (E.D. Ark. 2007)
Chevron Environmental Management Co. v. Helena Chemical Company, 2001 WL 1530355 (N.D. Miss. 2001), appeal dismissed, 5th Cir. Court of Appeals.
Helena Chemical Company v. Allianz Underwriters Ins. Co., et al., 357 S.C. 631, 594 S.E.2d 455 (S.C. 2004)
Barmet Aluminum Corp. v. Doug Brantley & Sons, Inc., 914 F.Supp. 159 (W.D. Ky. 1995)
Hillsborough County v. A & E Road Oiling Service, Inc., 853 F.Supp. 1402 (M.D. Fl. 1994)
Eastbelle Co. v. Nutter, 1994 WL 237500 (Ohio App. 1994)
State ex rel Sterne v. Hamilton Cty. Bd. of Elections, 67 Ohio St.3d 605 (1993)
State ex rel Mirlisena v. Hamilton Cty. Bd. of Elections, 67 Ohio St.3d 597 (1993)
Adair v. Dayton Walther Corp., 1993 WL 26771 (Ohio App. 1993)
U.S. v. Distler, 803 F.Supp. 46 (W.D. Ky. 1992)
U.S. Fidelity & Guaranty Co. v. Elano Corp., 1991 WL 355163 (Ohio App. 1991)
U.S. v. Distler, 865 F.Supp. 398 (W.D. Ky. 1991)
State ex rel. Celebrezze v. Environmental Enterprises, Inc., 53 Ohio St.3d 147 (1990)
State ex rel. Celebrezze v. Environmental Enterprises, Inc., 1989 WL 50775 (Ohio App. 1989)
U.S. v. Louisville Coatings, Inc., 1989 WL 142731 (W.D. Ky. 1989)
Hicks v. NLO, Inc., 631 F.Supp. 1207 (S.D. Oh. 1986)
Hicks v. NLO, Inc., 825 F.2d 118 (6th Cir. 1987)
BancOhio Nat. Bank v. Rubicon Cadillac, Inc., 11 Ohio St.3d 32 (1984)
San Francisco Real Estate Investors v. J.A. Jones Real Estate Constr. Co., 703 F.2d 976 (6th Cir. 1983)
U.S. v. Chem-Dyne Corp., 572 F.Supp. 802 (S.D. Oh. 1983)
Professional Affiliations
AV Peer Review Rating (LexisNexis/Martindale-Hubbell) Awarded

Cincinnati Bar Association Chairman, Environmental Law Committee 1987-1988

Institute of Hazardous Materials Management Certified Hazardous Materials Manager and Instructor

National Law Journal Honoree, 2015 Trailblazers and Pioneers Award, Energy and Environmental Law (Recognizing 50 recipients nationwide)

Potter Stewart Inn of Court Master of the Bench 1994-present
Community Involvement
Catholic Men's Fellowship of Cincinnati, Inc. Board of Trustees 2001-2003

Greater Cincinnati Chamber of Commerce Chairman, Environmental Committee 1990-1991

Greater Cincinnati Hazardous Materials Unit General Counsel (pro bono) 2013-present

Hamilton County Local Emergency Planning Committee Member 1989-2013

Notre Dame Club Secretary, Communications Chairman, and Board of Trustees 2004-2006

President's Advisory Council, Centre College Member 2010-present

St. Gertrude Catholic Church, Madeira, OH Youth Ministry Core Team 1999-2004

United Appeal Campaign Taft Law Firm Coordinator 2010

University of Cincinnati College of Law Adjunct Professor of Law (pro bono), Courses: Environmental Law II: Toxic and Hazardous Substance Regulation; Advanced Problems in Environmental Law 1991- 1998

Village of Indian Hill Personnel Advisory & Appeals Board, Member (2003-present); Chairman (2006-present)