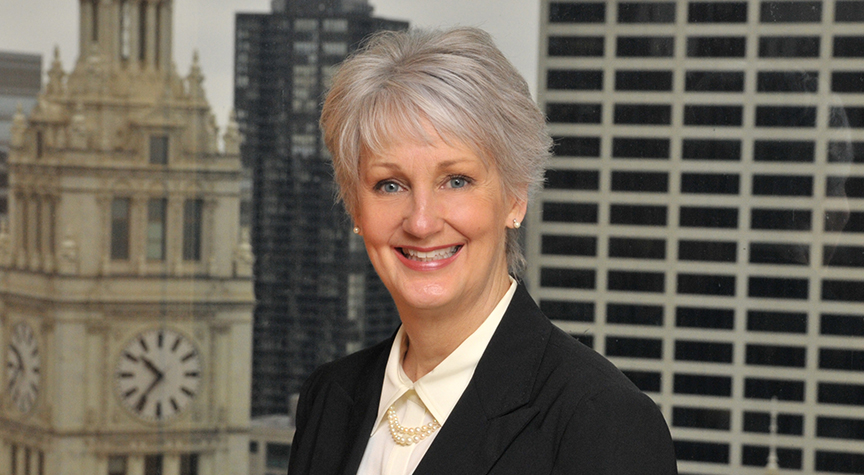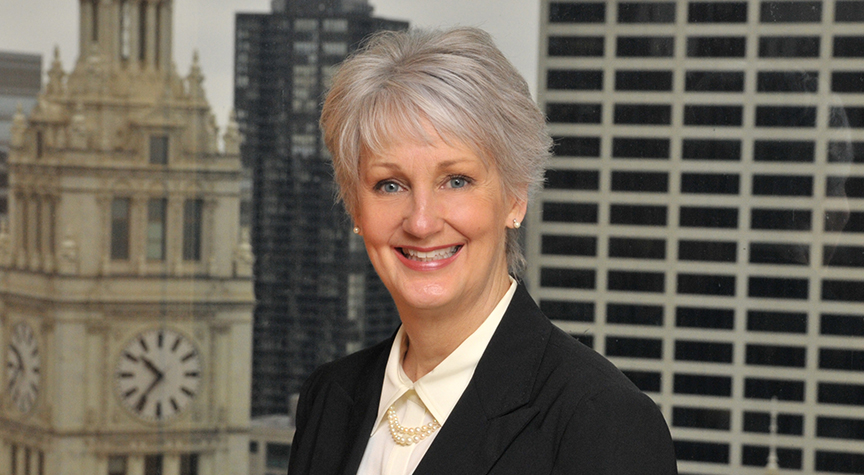 Summary
Elizabeth has successfully counseled business executives on legal matters for more than twenty years. Her background and experience in litigation has taught her the advantage of proactive risk management and legal consulting up front to avoid or minimize conflict. In the event a dispute does arise, Elizabeth is a seasoned and effective advocate, prepared to offer creative and efficient solutions to accommodate client needs inside and outside the courtroom.
Risk Assessment and Best Practices. Businesses of every size and type can benefit from periodic review of internal processes and implementation of best industry practices. Elizabeth regularly consults with her clients on such matters, including:
Contract drafting and review
Due diligence inquiry
Credit policies
Privacy disclosures
Insurance coverage
Use of non-compete, non-solicitation and non-disclosure agreements
Internal governance, including fiduciary duties, conflict of interest policies and other internal controls.
Contract Negotiation and Enforcement. Elizabeth knows that a good deal begins with effective negotiation. It takes foresight and a thorough understanding of the transaction to manage payment and performance expectations, recognize risks, and allocate liabilities. Successful enforcement, when necessary, depends on a well-crafted document. Careful and concise drafting of key terms and conditions up front pays off by helping to prevent misunderstandings that might otherwise lead to disputes down the road. Elizabeth routinely works with a wide variety of contracts, including operating agreements, insurance policies, service contracts, revolving credit and security agreements, employment and severance agreements, commercial leases, and AIA form and non-form construction agreements for architectural, general contracting and subcontracting services.
Complex Commercial Litigation. When a conflict arises, it takes a veteran litigator to assess options, develop a successful strategy, and manage it to conclusion. Elizabeth is battle-tested and skilled in all aspects of complex commercial litigation, including temporary restraining orders, injunctions, declaratory judgment actions, trials and appeals. She has also consistently achieved successful outcomes for her clients in matters requiring direct negotiation, mediation, and arbitration.
Commercial Construction. Elizabeth is a member of the firm's Construction Practice Group, comprised of experienced attorneys from all of Taft's offices. The Group consults on industry practices, with recent emphasis on lean construction and integrated project delivery ("IPD") methods, and regularly develops and negotiates contract documents for a wide variety of commercial construction projects.
Liens and Other Real Estate-Related Matters. Liens are problematic for property owners and often play a role in real estate-related transactions. In Illinois they can arise from delivery of several types of services for the benefit of a landowner, including property management, commercial real estate brokerage, project management, architectural services, general contracting and subcontracting services, and material supply. Mechanics liens in particular can be tricky — the rules differ depending on the claimant's relationship to the owner and whether the project is public or private.
Elizabeth has successfully represented owners and claimants alike on mechanics lien and commercial brokerage lien matters. Recent representations include full recovery of a multi-million dollar claim at trial for a general contractor involving hundreds of unpaid change orders, and a multi-million dollar recovery without trial for a service provider against one of the largest and best-known commercial properties in Chicago.
All Service Areas
All Practices
All Industries
Education
Northern Illinois University College of Law (1992)

Augustana College, B.A. (1977)
Admissions
Federal - 7th Circuit Court of Appeals

Federal - U.S. Supreme Court

Federal - Northern District of Illinois (Trial Bar)

Federal - Northern District of Illinois

State - Illinois
Speeches and Publications
"Lien Into It: Successful Perfection and Enforcement of Mechanics Liens in Illinois," Illinois Brick Company Industry Showcase, Oak Brook, Ill. (2016)
"The Ethical Conundrum: When Does Zealous Representation End and Unprofessional Conduct Begin? Vandenberg v. RQM, LLC" (2016)
"Head 'Em Off at the Pass: Winning on Motion," DuPage County Bar Association CLE seminar (2015)
"Is Time Up? Practical and Ethical Considerations in Professional Fee Structuring" (2014)
"Mr. Roberts' Neighborhood: The impact of HUD's affordable housing program on local zoning rules" (2013)
"From My Cold, Dead Hands: A Study of the Second Amendment. Handgun Violence and Firearms Legislation in Illinois" (2012)
"Patient Protection and the Affordable Care Act: Is the Individual Mandate for Health Care Insurance Constitutional? Arguments Pro and Con" (2011)
"Liberty and Justice for ....?: An Examination of Political Power, Due Process and Civil Rights in the Context of National Security" (2007)
Professional Affiliations
Illinois State Bar Association (Member)

Illinois Bar Foundation (Fellow)

DuPage County Bar Association Trial Advocacy Program (Instructor 2017)

First Congregational Church Illinois (General Counsel 2012 to 2015)

Robert E. Jones American Inn of Court (Founding Member and Past President 1995 to present)

DuPage County Court Annexed Arbitration Program (Chair Panelist 1995 to present)

DuPage County Bar Association (Member since 1992; Director 1997 to 2005)
Community Involvement
Illinois Supreme Court Mentoring Program (Mentor 2012, 2014)