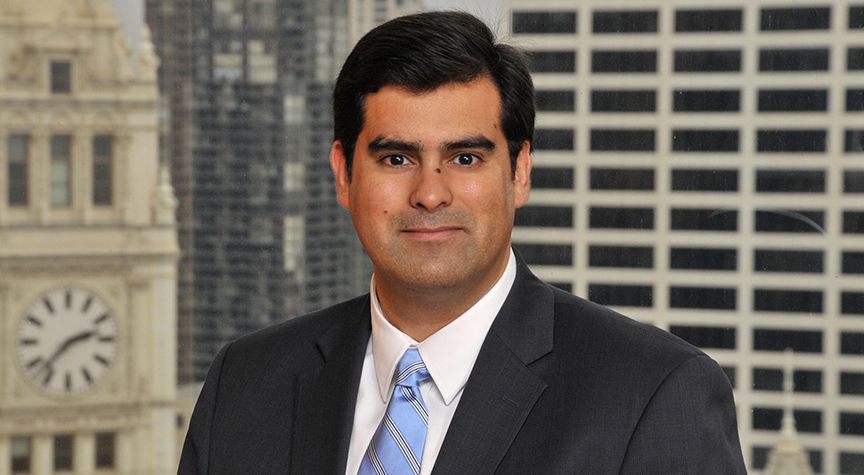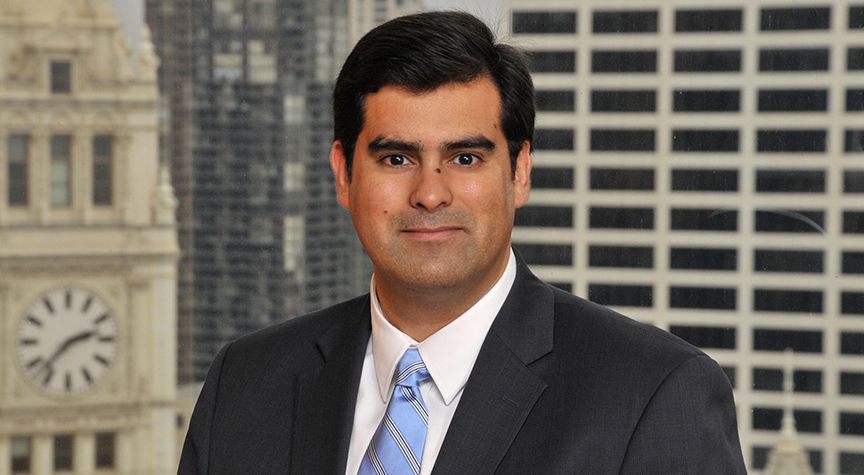 Summary
Daniel's principal practice areas are labor and employment law and corporate litigation. He has represented governmental and private clients in workplace discrimination litigation, class action defense, policy formulation and litigation regarding employment agreements. In his corporate practice, Daniel has represented directors, officers and shareholders in a wide range of corporate and securities-related disputes. He is a frequent speaker and writer on corporate and employment matters.
In 2008, Daniel graduated magna cum laude from The John Marshall Law School. During law school, he was the Executive Lead Articles Editor for the John Marshall Law Review. He also served as a judicial extern for the Honorable Chief Justice Thomas R. Fitzgerald, Illinois Supreme Court, and for the Honorable Judge Ronald A. Guzman, U.S. District Court, Northern District of Illinois.
Daniel has been a member of several Illinois State Bar Association (ISBA) standing committees and section councils, including the Marketing and Communications Committee (for which he will be the incoming secretary), the Business and Securities Section Council, the Racial and Ethnic Minorities Committee (which he chaired), the Diversity Leadership Council and the Assembly Governance Committee. He is also a two-term member of the ISBA Assembly. He was nominated for the ISBA's 2013-2014 and 2014-2015 Young Lawyer of the Year Award Cook County. Daniel was recently appointed to a two-year term on the organization's Board of Governors.
Daniel has been honored as a Rising Star by Illinois Super Lawyers in 2014-2018. He was appointed in 2015 to The John Marshall Law School Alumni Association Board of Directors to a three-year term.
Education
The John Marshall Law School (2008)

University of Illinois, Champaign-Urbana (B.A., Political Science) (2005)
Admissions
State - Illinois

Federal - Northern District of Illinois
Speeches and Publications
"Can Employers Rely on Federal Ban on Cannabis?," Workforce.com, March 22, 2018 (with co-author Rachel Schaller)
"The Case of the Vanishing Stock Option," Workforce.com, March 20, 2018 (with co-author Rachel Schaller)
Speaker for the ISBA CLE course "The Inappropriate Use of Non-Competition Agreements: A Conversation on National and Local Trends." (June 27, 2017)
Speaker for the ISBA CLE course "The Nuts and Bolts of Drafting Non-Disclosure Agreements: Tips for the Practicing Lawyer." (January 18, 2017)
Moderator for the ISBA webcast "The Hiring Process, An Applicant's Background, and the Legal Issues Facing Employers." (September 24, 2015)
"Shareholder Inspection Rights: The Difference Between Illinois and Delaware," CBA Record, (April-May 2015) (with co-author Richard Hu)
Speaker on the IICLE course "Breaking Business: How to Dissolve an Entity." (April 2, 2015)
"Ripping off the Corporate Veil: The Buckley Court's Implications for Non-shareholders and Non-title holders," Illinois State Bar Association Business & Securities Law Forum Newsletter (April 2015) (with co-author Richard Hu)
"Establishing an Effective RPO Strategy," Workforce.com, (March 5, 2015)
"Evaluating a Job Applicant's Background History," Workforce.com, (August 25, 2014)
"Mutual Termination Clauses," CBA Record (July/August 2014)
Ch. 14, Environmental Disclosure Requirements: Accounting, SEC, and Sarbanes-Oxley Act Considerations Associated with Environmental Liability, Environmental Law in Illinois Corporate and Real Estate Transactions (IICLE, forthcoming in 2014)
Speaker on the IICLE course "Contract Termination: Anticipating Litigation in Order to Avoid It." (March 2014)
Ch. 10, Modification of Contracts, Contract Law (IICLE, 2013) (with co-author Gabriel Reilly-Bates)
"Theoretical Specifications of Enduring Rivalries: Applications to the India-Pakistan Case," India-Pakistan Conflict: An Enduring Rivalry (Cambridge University Press, 2004) (with co-authors Paul F. Diehl and Gary Goertz).
Ch. 23, "United States," Enforcement of Foreign Judgments, (Wolters Kluwer, 2014) (with co-author Allan Slagel).
Professional Affiliations
Illinois State Bar Association Ex-officio Member, Standing Committee on Racial & Ethnic Minorities and the Law
Community Involvement
The John Marshall Law School Alumni Association Board of Directors Member