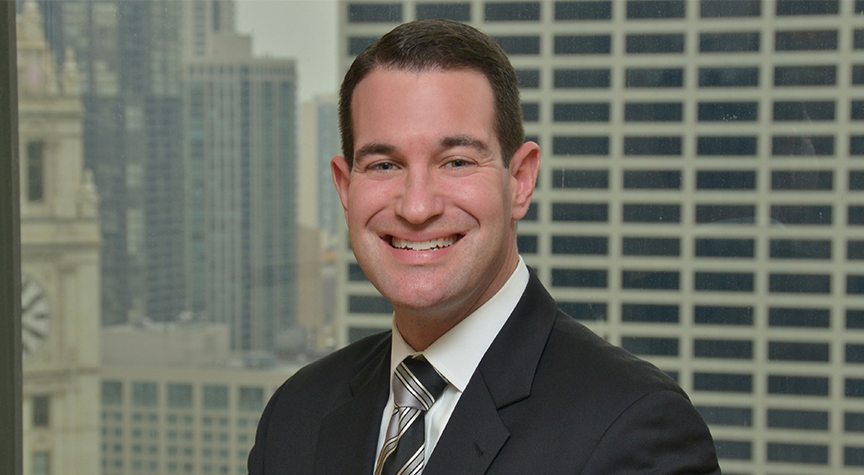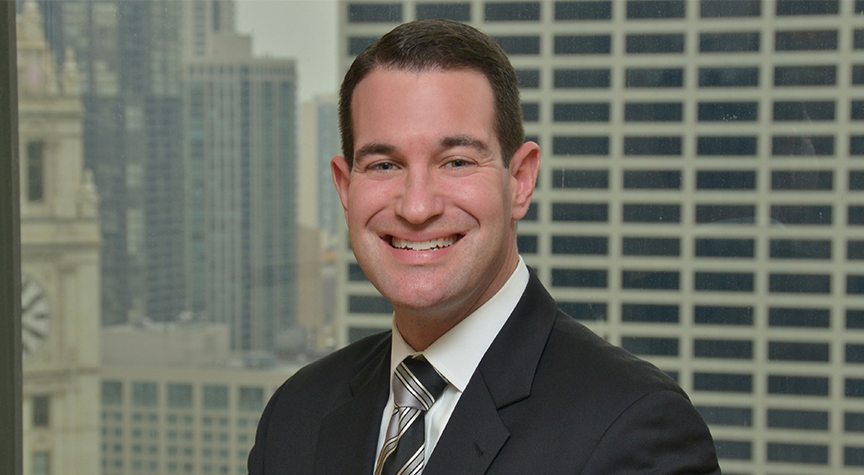 Summary
Brian is a trial attorney who currently represents a wide variety of public and private clients in complex commercial disputes. Although he has extensive experience trying cases as a "first-chair" lawyer before both judges and juries, Brian is a trained advocate who routinely represents clients at a broad range of alternative dispute resolution ("ADR") proceedings, including both mediations and arbitrations.
Brian currently focuses his practice on sophisticated, multi-party litigation, including class actions, defamation claims, and discrimination lawsuits. He has unique expertise overcoming both whistleblower protection and retaliation claims, and substantial proficiency at defending municipal governments in almost every type of employment-related matter. Brian is also one of the few attorneys in Chicago that has experience with Illinois' new Pregnancy Fairness Law.
Prior to joining Taft, Brian was a trial attorney for a highly specialized commercial litigation boutique in downtown Washington, D.C. Before that, he spent six years on active duty with the United States Navy's Judge Advocate General's Corps (JAG). As a Lieutenant Commander with the JAG Corps, Brian defended clients at more than twenty contested court-martials involving allegations of inchoate, pecuniary, and violent crimes. He also counseled more than 500 service personnel during various stages of internal investigations, boards of inquiry, and inspector general inquests.
Later in his military career, Brian became a Prosecutor with the Office of Military Commissions – the litigating unit assigned to prosecute suspected al Qaeda and Taliban members detained by the Department of Defense at Guantanamo Bay, Cuba. As his final duty with the U.S. Navy, Brian served as a Prosecutor in the landmark case of United States v. Hicks, the first domestic war-crime tribunal and conviction in nearly 60 years.
Now a partner with Taft, Brian continues to tackle cutting-edge legal issues in the field of litigation. Several of his most successful recent representations include:
Prevailing on a motion to dismiss constitutional challenges under the Fourth, Fifth, and Fourteenth Amendments to the manner in which the Chicago Police Department inventories and safeguards prisoner property upon arrest
Persuading a plaintiff to voluntarily dismiss his defamation claim upon showing that the statement at issue was protected by the First Amendment
Convincing a former employee to release her pregnancy discrimination claim without any settlement payment by the defendant employer
Excluding a well-known insurance industry expert whose testimony would not assist the trier-of-fact under Federal Rule of Evidence 702
Proving that an employee must refuse to engage in conduct he or she knows to be illegal to assert a claim under the Illinois Whistleblower Act
Confining one of the nation's largest telecommunications providers to its least desired forum as the result of briefing and oral argument before the Judicial Panel on Multidistrict Litigation
Sustaining a Racketeer Influenced and Corrupt Organization ("RICO") claim in a commercial fraud and consumer protection class action involving false advertising
Over the years, Brian's opponents have called him "thoughtful," "strategic," "disarming," and "particularly polished in the courtroom." A former commanding officer (a three-star admiral) described him as "A dynamic, forward-thinking officer and leader, [who] demonstrates unlimited legal, leadership potential." In each of his cases, Brian strives to exhibit model professional conduct and an unwavering commitment to personal ethics and core values. Although aggressive when necessary, Brian prefers to save his clients time and money by finding creative or non-traditional solutions to problems other attorneys would handle by threats or confrontation.
Brian is a strong proponent of personal relationships and mentoring, and a staunch advocate of greater diversity and equality in the workplace. He holds an advanced law degree (an LL.M.) in "Litigation and Dispute Resolution," and maintains an "AV Preeminent" peer review rating from Martindale-Hubbell. Brian encourages those in need of prompt, affordable, high-quality legal services to contact him directly at any time.
Education
Northwestern University School of Law (2001)

George Washington University (LLM) (2007)

John Hopkins University (1998)
Admissions
Federal - Northern District of Illinois (Trial Bar)

Federal - U.S. Court of Appeals for the Armed Forces

State - Illinois

State - District of Columbia

State - California
Professional Affiliations
ProVisors (Group Leader - Union Ogilvie Group)