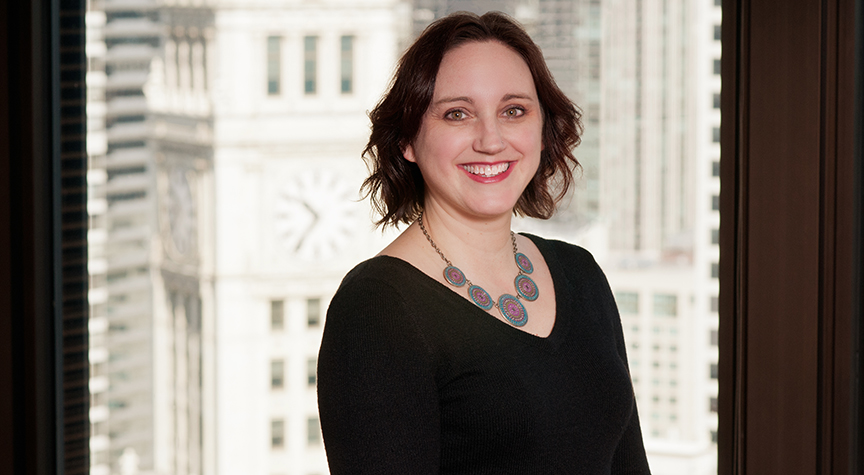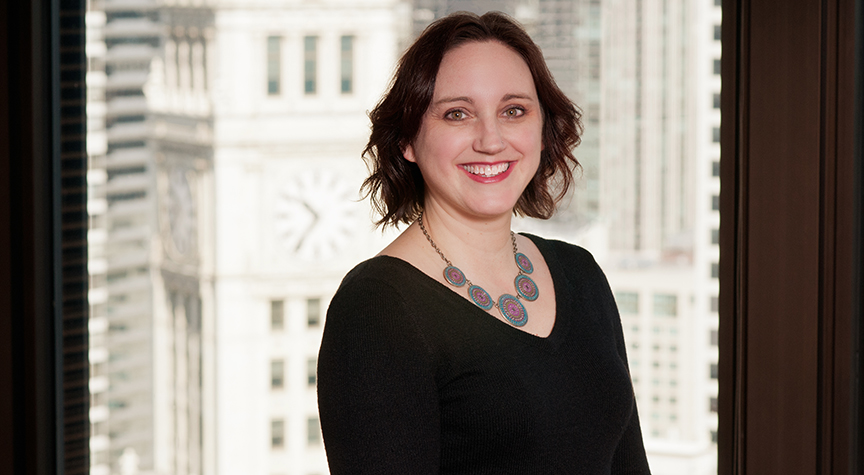 Summary
Alicia is an attorney in Taft's Litigation practice group focusing on discovery and case management. She serves as the Firm's eDiscovery and Litigation Services Group Chair. With more than 15 years of experience, Alicia provides extensive knowledge and skill in complex eDiscovery issues, case development, fact investigations, and narrative development in internal investigations, white collar cases and complex commercial litigation matters. She blends her legal, technical and management experience to provide clients with the most effective and efficient discovery and investigative solutions.
As both a former BigLaw and in-house attorney, Alicia has represented Fortune 500 companies, banks, broker-dealers, C-suite executives and financial institutions in investigations and prosecutions by the U.S. Securities and Exchange Commission, the Department of Justice, the Illinois Inspector General and the Illinois Attorney General. She also has experience in Financial Industry Regulatory Authority arbitrations and commercial civil disputes.
Alicia dedicates a notable portion of her practice to pro bono matters. Her experience includes representing an individual in both a state post-conviction and federal habeas corpus petition alleging illegal search and seizure and judicial bias. The case gained worldwide attention and was featured in a documentary and several television crime dramas. Alicia also argued for executive clemency in the state of Illinois on behalf of the same client. She has also represented numerous clients seeking asylum in the United States who have fled persecution in their home countries and has volunteered as a victim advocate at the Domestic Violence Legal Clinic since 2010.
Media related to her pro bono work:
Alicia received her J.D. from Northwestern University School of Law where she was the first recipient of the law school's Leadership Award and the inspiration for its creation. The award is given to one student in each graduating class.
Education
Northwestern University School of Law (2002)

Miami University (1998)
Admissions
State - Illinois

Federal - Northern District of Illinois

Federal - Southern District of Illinois

Federal - 7th Circuit Court of Appeals
Speeches and Publications
Presenter, "Document Collection: Practical Tips," Women in E-Discovery (July 2013).
Author, "Document Review Then and Now," McDermott Will & Emery Trial Alumni Newsletter (Summer 2011).
Co-author, "Minimizing Unlimited Consequences of an Employee's Covert Cooperation with Law Enforcement," CBA Record (July/August 2005).
Co-author, "Unlawful Search, or a Mole's Consent," Jones Day Practice Perspectives (Spring 2005).
Co-author, People of the State of Midlands v. Tyler Perry, a fictitious criminal case used for all 2005-2006 Collegiate Mock Trial Competitions.
Moderator, "Expert Testimony From Beginning to End," Chicago Bar Association (January 2005).
Moderator, "Taking and Defending Depositions," Chicago Bar Association (September 2004).
Professional Affiliations
Constitutional Rights Foundation of Chicago

Volunteer Teacher, Lawyers in the Classroom
Community Involvement
Mock Trial Academy

Founder
Director

Domestic Violence Legal Clinic

Volunteer
Victim Advocate

Northwestern University

Former Adjunct Professor, Northwestern University (1999 - 2009)
Former Head Coach, Northwestern University Trial Team (2014 - 2016)

Elmhurst College

Adjunct Professor and Head Coach, Elmhurst College Trial Team (2009 - 2014)

American Mock Trial Association

Former Member, Board of Directors (2006 - 2015)

Northwestern University School of Law

Adjunct Lecturer (2005 - 2008)

YANA Cares

Spokesperson
Featured Representative

Working in the Schools/Partners in Reading

Volunteer Tutor